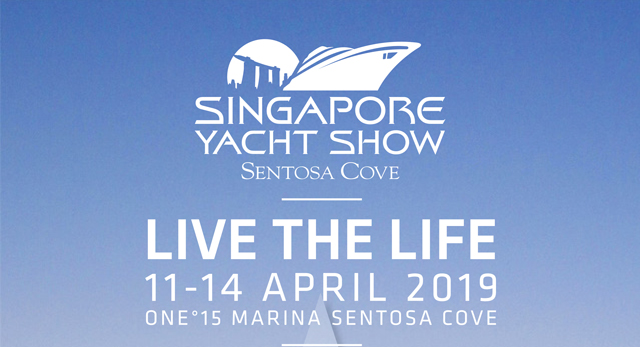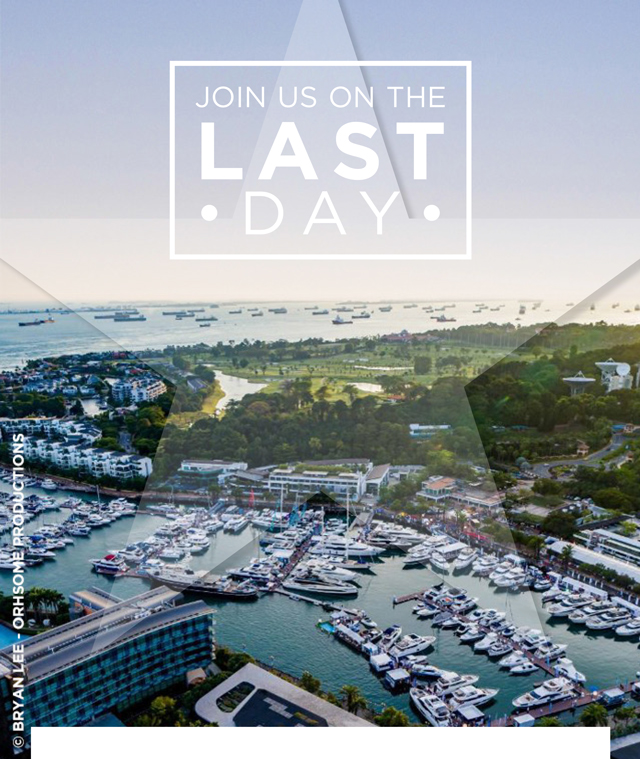 It's already the final day of the Singapore Yacht Show 2019 but there are still so many boats to visit and fun to be had! If you haven't already made it over ONE°15 Marina Sentosa Cove for the ninth edition of the Show, there is still time to join us and get in on the action!
Here's a taste of what we have in store for the fourth and final day:
The Show Opens @ 14:00!
14:00 - 20:00 Coffee Craft by Common Man Roasters
14:00 - 20:00 Don Q Rum Bar
14:00 - 20:00 Paint A Brighter Future @ Elephant Parade
14:00 - 20:00 Water Toys Demonstration
15:00 - 16:00 Fashion Show by Trisha Vu Collection
16:00 - 18:00 Waydoo Flyer Electronic Hydrofoil Demo
16:30 - 18:30 Ferrari Rendezvous
17:00 - 20:00 Don Q Rum Bar Happy Hour
With over 90 yachts on display and almost 30 regional premieres, the Show offers something for all tastes, budgets and styles. Our innovative Floating Leisure Hub provides a "try before you buy" concept, with experts and dealers showcasing the very latest watersports equipment and toys.

This is your last chance to get in on all the action! And, with a day brimming with fashion shows, coffee masterclasses and painting competitions - not to mention our fantastic exhibits and spectacular flotilla of motoryachts, sailing vessels and superyachts - come on down and see for yourself.
If you haven't registered
DON'T WORRY!
You can register on-site.
We have teamed up with TBR Global Chauffeuring to offer 10% off your journey to Sentosa, just click HERE to book
© 2019 SINGAPORE YACHT SHOW