Sunreef, Amels, CRN, Riva, Azimut, Fairline, Polboat Yachting Festival, Sunseeker, NextWave, Lantau Yacht Club, Clipper Race, Leopard
The Weekly Read
Review: Sunreef 80 Eco showcases green luxury
Set to premiere at next month's Cannes Yachting Festival, the 80 Eco showcases the builder's groundbreaking green tech, from ultra-thin solar panels on the hulls, superstructure and mast to a hydrogeneration system, ultra-light lithium batteries and ultra-efficient air-conditioning.
Read More
Amels Custom 78 delivered
Designed by Espen Øino and Zuretti Interior Designers, the Amels Custom 78 has embarked on a global itinerary.
Read More
CRN's 52m Ciao heads to Med
The Italian superyacht builder recently delivered
Ciao
, which has since left the Ferretti Group Superyacht Yard in Ancona.
Read More
Riva launches 130' Bellissima
Celebrating its 180th anniversary, Riva has launched the largest model in its Flybridge range, with the first hull destined for an American owner.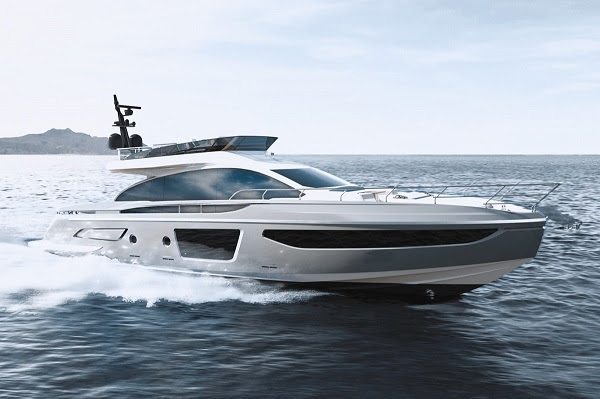 Azimut S7 to debut at Boot 2023
The Italian builder will debut the S7 sports yacht model at the January 2023 edition of the Boot Dusseldorf indoor show in Germany.
Read More
Fairline Squadron 58 uncovered
The British builder has shared new images of the Squadron 58, which features fold-down balconies and is due to launch in 2023.
Read More
Polboat Yachting Festival reaches new heights
The third edition of the Polboat Yachting Festival in Gdynia was the biggest yet, with record numbers of exhibitors and visitors on Poland's north coast.
Sunseekers star in The Next Experience Boat Show at LYC
NextWave and Lantau Yacht Club organised the two-day event, where Sunseekers were among attractions.
Read More
Qingdao wins Clipper Race
China's sailing city has won the Clipper 2019-20 Race, which restarted in the Philippines in March 2022 after a two-year pause.
Read More
Videos: Leopard 46 Powercat by BoatTest.com
YACHT STYLE partner BoatTest tests Leopard's new 46 Powercat, which follows the flagship 53 PC, offering a 'big package in a smaller footprint'.
Watch More
Best last minute News headlines from Your Country and inborn language
Yachts News | Discover the Exclusive World of Yachts
Yachts Listings for Sale and Charter
immediate for delivery New Exclusive Hyper, Mega, Classic and Super sports Cars Crypto Coins for FREE when use this link